Courtclean Wet Mop
To keep your floor in optimal condition, establish a daily maintenance routine. Begin by cleaning the floor every morning and right before practices or games.
The cleaning process is as simple as 1…2…3…
Attach the swivel rope ends to the Courtclean® applicator's nylon strap or metal fastener at both ends.
Dampen the custom Courtclean® towel with a cleaning solution or plain water.
Wring out the towel until it's damp to the touch.
Lay the towel flat on the floor.
Place the patented Courtclean® applicator on the towel.
Fasten the towel using the patented Courtclean® fastening system.
You're now ready to Courtclean®.
After cleaning, remove the towel and launder it for future use.
For the best results, start at one wall and pull the Courtclean® across the floor following the grain of the wood. If the floor is particularly dirty, you can adjust the towel's position without attaching a new one—simply "unhook" the towel, set the Courtclean® applicator back about 6" on the towel, and reattach.
If you need more moisture during the process, squirt a little water or cleaning solution from a plastic bottle in front of the Courtclean® applicator as you pull it.
Watch Videos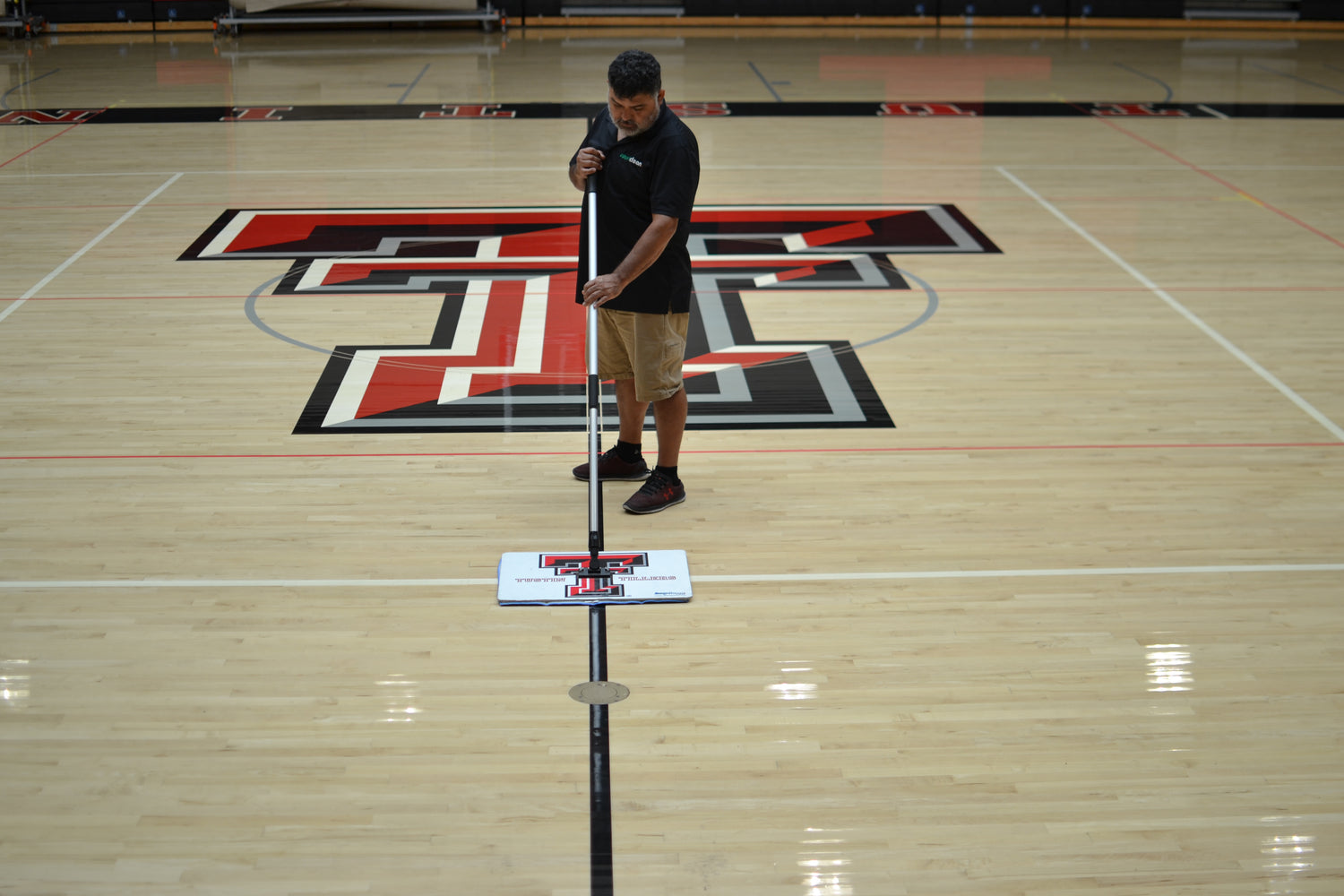 Dry Mop
Attach the special microfiber pad to the bottom of Keyclean Pro® base plate using Velcro® dots or Keyclean® base plate using Velcro® strips.
Adjust the handle to a comfortable height (avoid overextension).
Glide Keyclean Pro® or Keyclean® over the floor to pick up dirt and dust, ensuring you get into corners.
For the next use, vacuum the pad's bottom for quick removal or launder per instructions.
Laundry Instructions
Machine wash gently in hot water with ordinary laundry detergent.
Do not use bleach or fabric softeners.
Tumble dry low.